We believe that the District's Board should be in charge and the Manager's role is to act as the Board's agent:
Provide the District Board with full information as the basis for their decision making
Research thoroughly the data on issues before the District
Consult experts
Understand the different views of Directors and other stake holders.
Identify and Evaluate Alternate Solutions
Monitor and Report to the Board on District conditions
Frequent onsite inspections
Listen to input from staff and vendors
Evaluate effective responses
Handle emergencies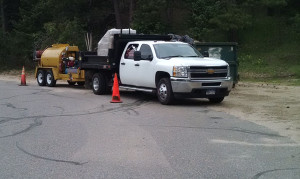 Advise the Board based upon our expertise on
Financial conditions and trends
Compliance with Statutes and Regulations
Technical conditions and issues
HR policies and issues
Vendor performance, costs and alternatives
Implement the Board's decisions promptly and effectively
Provide the Board with frequent updates on progress and challenges.
Handle tasks on behalf of the District
Organize, Support and Follow Up on Board Meetings.
Handle statutory compliance in cooperation with legal counsel
Communicate promptly with Citizens and Other Stakeholders
Project Oversight and Management in Accordance with Board Decisions
We bring the Skills, Experience and Integrity to Make Districts successful
Many years of hands on experience successfully managing different kinds of Districts.
Absolute Integrity, Transparency and Candor
We insist on good financial controls, checks & balances and transparency
Decades of Corporate Management with Outstanding Results
Highly trained at leading universities plus on-the-job training
Reasonable Cost
Fixed monthly fees unless pre-approved by Board
We do not charge nickel & dime costs
You will like our prices
---
1100 Johnson Road #17477, Golden, CO 80401.   Ph: 303-495-2860. 
Email: info@coloDM.com
© 2016-2021 Colorado District Management and Operations, Ltd. All rights reserved